Duplo is much more of a daredevil than Lego was at the same age and still is. He learned to climb up on stuff about six months earlier than Lego had. All last summer, he was intent on running into the road over and over again; I only needed to explain the danger of getting hit by a car once or twice to Lego before he would cling to my side whenever we were in a street or in a parking lot.
There are upsides to his daredevil nature, though, and most of them can be seen at the playground. Duplo loves climbing and going down slides, going fast in swings, and riding behind my bike in the trailer, especially if we're going fast. The first time my dad took him around in the bike trailer, Duplo kept repeating, "Fast fast fun fun!" I've heard him say, "Fast! Fun!" going down slides too.
It's not uncommon for us to be at the park at the same time as another child about Duplo's age. Often the other child's mom or dad will comment on how unafraid Duplo is of climbing up high and then flying down the biggest slide head first, laughing. One mom couldn't believe him. Her own daughter played at her feet while Duplo passed the two of them over and over again to climb the stairs and go down the slide.
Here are some pictures of him having fun going fast: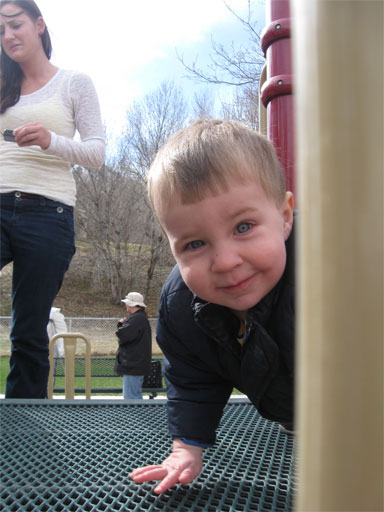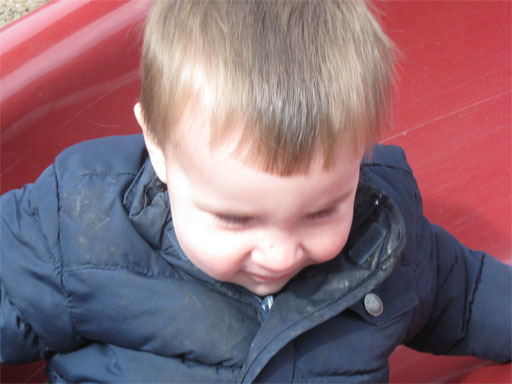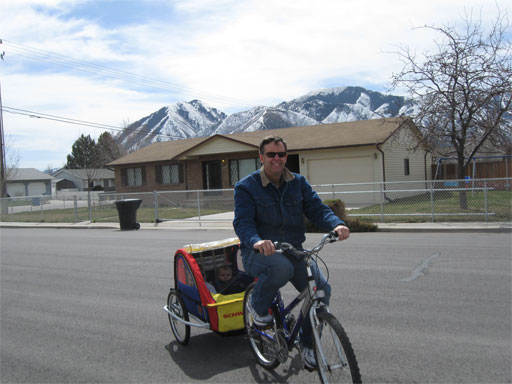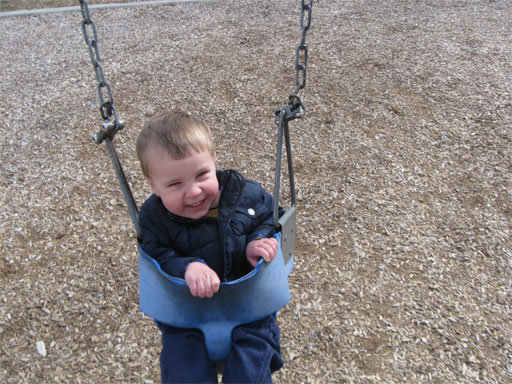 Yeah, he's giggling like crazy in that last one.