I promised mackillian more pictures soon, and it's already later than soon. Sorry!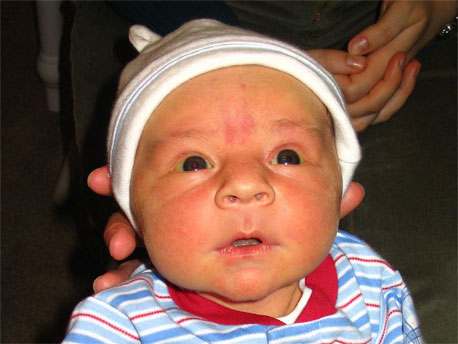 Lego 5 days old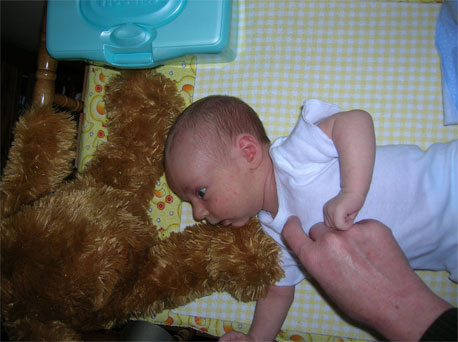 Lego sucks on the feet of this teddy bear for comfort while we are changing his diaper. Not my choice of comfort food, but to each his own.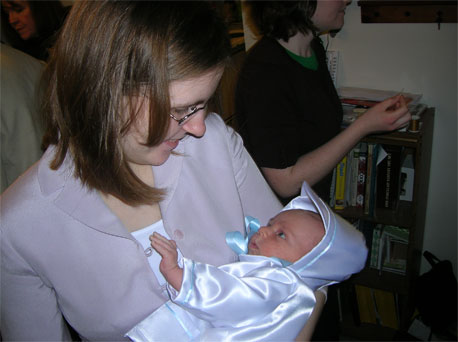 Mommy (that's me!) holding Lego before church on his blessing day. Jon Boy's mom (Lego's grandma) made the outfit for him.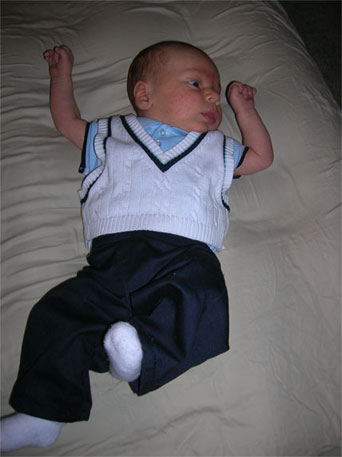 And I've just included this one because I took it on Sunday and think Lego looks quite dapper in it.
I think I'll write a real, content-containing post in a day or two, but for now, this will have to suffice.