The last month has been a happy blur of Christmas stuff. I tried something I'd never done before and made pajama bottoms for my boys because they found flannel with a Tardis pattern on it at JoAnn's a few months back and fell in love with it.
Thanks to my SIL, who helped me cut out the fabric and learn how to use a pattern (and because she's very talented, made a pattern for Robo's pajamas).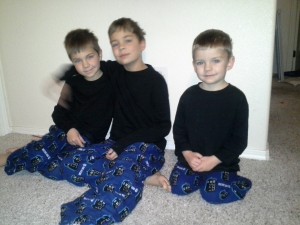 Robo was still sleeping when I took this picture.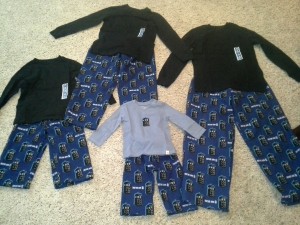 I could not for the life of me find a black long-sleeved t-shirt in Robo's size, but his baby blue looks cute, I think.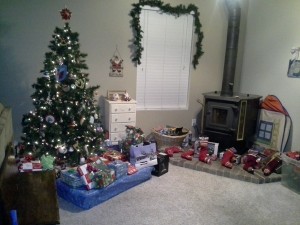 Last night before going to bed
Merry Christmas to loved ones near and far.