Review: Cress by Marissa Meyer
5 stars/ This was amazing!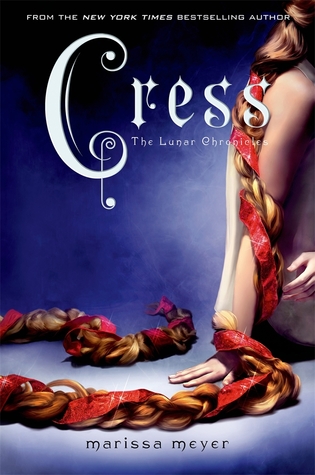 This is the third book in the Lunar Chronicles series (See my reviews for Cinder and Scarlet). After Scarlet, I couldn't wait to read Cress, and this one was even better! I was such a fairy tale nerd growing up, to the point where most fairy tale retellings are utterly boring to me now. This loose retelling with little Easter eggs from the original story is just perfect for me–ultimately, the story is about a ragtag bunch up against impossible odds in space, with cool tech and interesting characters and romance. This one added humor, which was the cherry on top. So much fun. If you're looking for depth, look elsewhere, but if you want a fun read, this series is great.