4 stars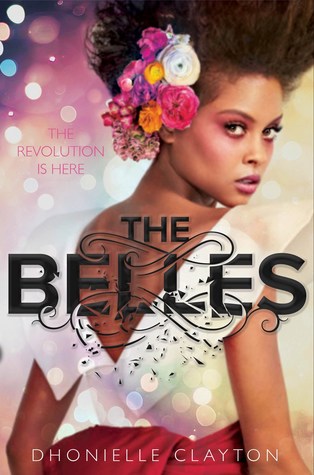 YA. I could not put this down. It was gripping and beautifully written and creepy as heck. Camellia Beauregard is a Belle, one of a few women in the entire kingdom of Orleans who is naturally beautiful and who can bestow temporary beauty on others. Everyone else is "gris," with gray skin, red eyes, and gray, straw-like hair. So of course everyone "needs" a Belle, making Belles very well-respected and important. Camellia is extremely talented, and she longs to be chosen as the favorite, the one Belle who serves the royal family. But twists and turns ensue, and not everything is as it seems. Half dystopia, half lush fantasy with a great villain, The Belles was almost 5 stars. But . . . the end was only okay, and everything else suffered in retrospect. I'm definitely reading the sequel when it comes out. I believe this was a debut book, and it just came out in February 2018, so I imagine things will only get better from here.
Spoiler: I guessed the main twists, which I was hoping I was wrong about. I got to the end and thought, "Huh. I guess I was right. Okay." Also, I really struggled to understand why the MC wouldn't just use her gifts to kill the villain once she realized she could. I mean, yeah, murder is terrible and all that, but this villain was BAD. I wanted it at least addressed, and it wasn't. I actually think there could be room for a different villain stepping in if the first one died quickly in the first book, so doing that wouldn't have ruined the series. I don't know.

Also, some parts are problematic (bury-your-gays trope). I recommend reading Goodreads reviews if you're concerned.